The internet is heading towards becoming the central hub of business activity. Developing your E-commerce strategy early will give you an edge over your competitors.
E-commerce solutions enable distribution, buying, selling, marketing, and servicing of products or services over the Internet. It helps reduce costs while reaching a wider market. Lobotus provides meticulously made E-commerce solutions that suit your business needs. With a user-friendly administrative console, our clients can manage their business with ease.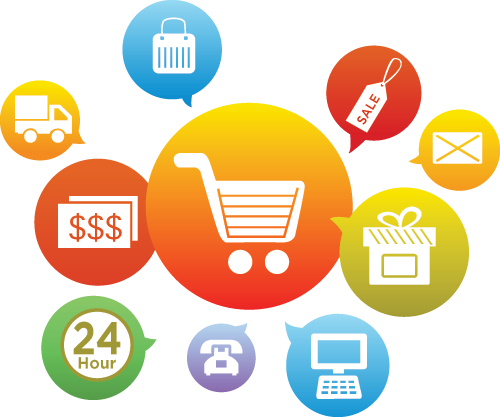 Many companies offer off-the-shelf E-commerce solutions , but these soon become ineffective due to lack of flexibility and proper integration with your business. For a successful E-commerce website development, your core business processes must be fully incorporated in its design.
We create E-commerce sites with advanced functionalities that are powered by robust customization options. If required, we can integrate open source products with our solution. Lobotus offers:
E-commerce Portal Design
Dynamic Product Catalogue
Inventory Management
Order Management
Shopping cart
Shipping Module
Payment gateway Integration
AJAX powered interactivity

Our expertise in developing ERP systems to support multiple business functions has eliminated redundancy in processes and resulted in reduced costs. Lobotus E-commerce platform offers the provision to add more modules to your business whenever required, mainly:
Inventory Management
Order Fulfilment
Sales and Marketing
Customer Service
Reporting
The Lobotus Order Fulfillment solution enables you to view or place orders, search and modify orders, check inventory, plan inventory, view invoices, manage shopping cart and get detailed reports.
Our team uses the latest technologies to design strategic E-commerce solutions which will improve your sales, increase customer satisfaction and make marketing initiatives more efficient.